Reunions in 2020
Class of 1960 –
October 24, 2020.  More information to follow soon!
Class of 1969 –

the first week of October, 2019. We have many activities planned for Oct. 3-6.
Ram Hi Class of 1979 40th Reunion
This event will be held at Spaghettini Restaurant in Seal Beach- 3005 Old Ranch Parkway from 5:30p-11:00p on Saturday October 5th , 2019. The cost will be $50.00 per guest and will include a fun night of food and live entertainment! Please send any high school photos with friends and classmates to tjlars@aol.com for a slide show. Currently I have not received very many and would like to create a slide show for us. The time is now to start planning! Cut off date is Sept 5th 2019 for payment -The sooner the better for planning! Currenty only 15 people have paid- please lets get this going ASAP
Please share this post with other Class of 1979 Alumni!
Past Reunions
2016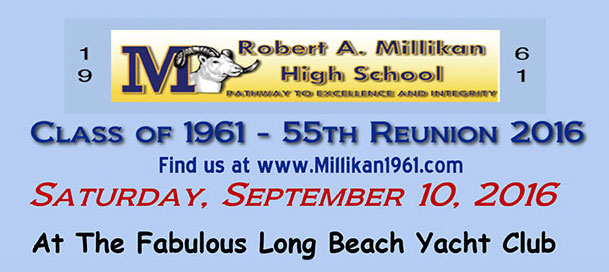 The 50th Reunion for Class of 1966 – September 17th, 2016.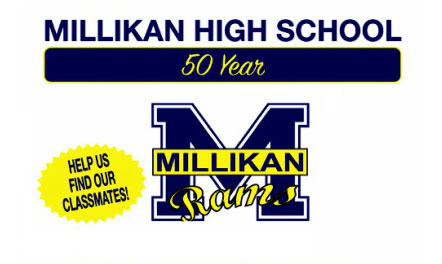 Millikan High School Class of 1976 40th year reunion – July 23, 2016