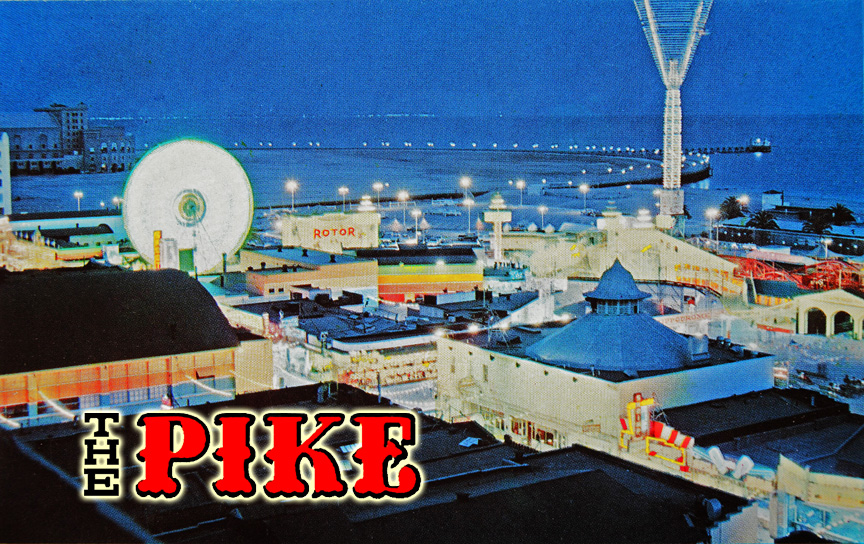 The Pike at Night with the Rainbow Pier and Municipal Auditorium in the Background.
"The Pike, in Long Beach since 1902, had its beginning as a beach and bath house resort. It was located at the end of the very fashionable red car electric line from Los Angeles. Crowds came from all parts of the country to enjoy the beautiful beaches and bath house and pool. This area gradually grew into a real old-fashioned amusement park with fun and games and thrill rides that fit every age group. As the years passed, the park kept pace with new and modern rides including a brand-new cyclone racer. But it still retained its old-fashioned air of the country carnival with fun for all, and no admission fee." (From THE PIKE PASSBOOK).
Imagine going to Disneyland at the beach, and it's free to get in and has no lines.  The Pike was like that and much more in its time. When the silent film industry started in the 1900's, The Pike built eight theaters to show the films.  When ballroom dancing became popular, The Pike had many ballrooms from which to choose.   Whether it was your childhood memory or your first date, those lucky enough to have visited it will always remember The Pike.