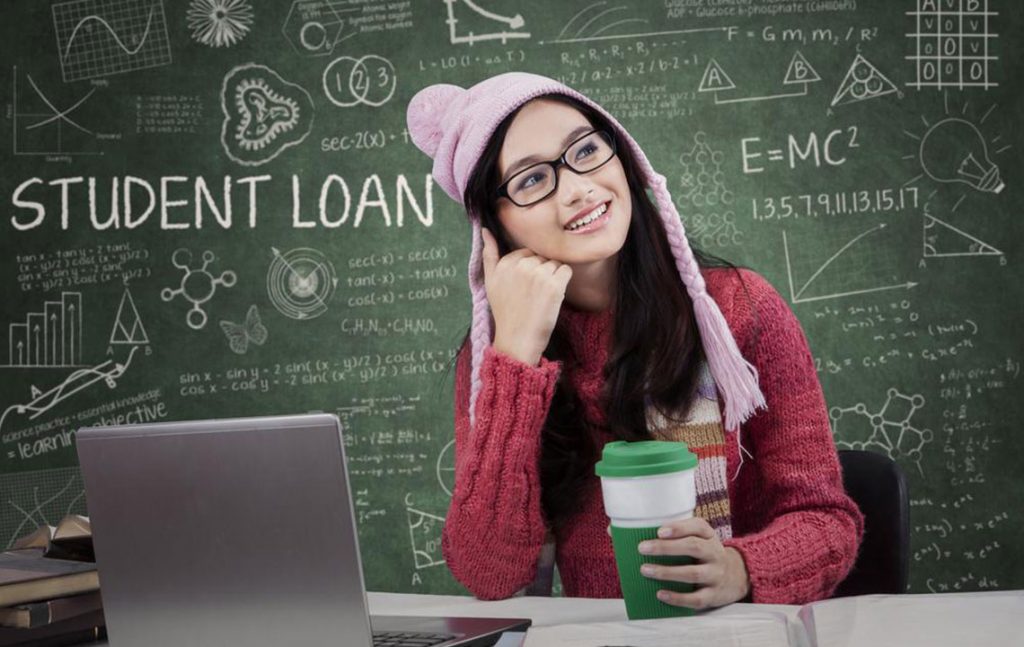 Each year over 45 million borrowers (which is about 55% of bachelor?s degree recipients) obtain student loans. Along with mortgages and credit cards, student loans are one of the most popular debts in the US. And it is also considered one of the best investments in your future.
A student loan is a cash advance you can get from the government or private lenders to pay for your education. As loans are not grants and require you to repay them, you will have to turn back the initial amount plus interest rates and fees within the loan terms. Typically, the repayment period is between 10 and 30 years.
Choosing the right lender is half the battle when it comes to student loans. The lender impacts your loan interest rate, terms, monthly payment, and overall lending experience. As student loans can be from both the federal government, private lenders, and traditional financial institutions, you should know how they differ to choose the option that meets your situation. So, let?s find out what the differences are between federal and private student loans.
What are federal student loans?
Federal student loans are types of borrowing with restricted uses. It means that you can spend the money only to cover your education cost or some associated costs. There is a program offered by the US Department of Education called The William D. Ford Federal Direct Loan Program. It allows students access four types of Direct Loans:
Subsidized Loans. Direct subsidized loans are available for students with some financial needs. Thus, an undergraduate student?s family has to prove it doesn?t have enough money to cover the costs of higher education or a school career on its own. The government will pay your subsidized loan interest for you while you?re in school and six months after you leave it;

Unsubsidized Loans. Unsubsidized loans can be obtained by students regardless of their financial conditions. However, this loan are not subsidized by the government, so you will have to repay it on your own from the moment you obtain it;

PLUS Loans. PLUS loans allow graduate or professional students and their parents access the money to pay for some education expenses that are not covered by other financial aid. This loan type requires you to pass a credit check, so get ready to meet some additional requirements if your credit score is not high enough;

Consolidation Loans. Consolidation loans were created to combine all of your eligible federal student loans into one loan at better terms to reduce the financial burden and make it easier to manage your debt.
How much can I borrow from the federal government?
Everything depends on what type of student you are:
Undergraduate students may borrow from $5,500 to $12,500 each year in Direct Subsidized Loans and Direct Unsubsidized Loans, depending on your year in school and dependency status;

Graduate or professional students can obtain up to $20,500 annually in Direct Unsubsidized Loans. They can also get Direct PLUS Loans to cover the college costs not covered by other financial aid programs.

Parents of dependent undergraduate students can apply for Direct PLUS Loans and receive the amount they need within their income for the remainder of their children?s higher education costs not covered by other financial aid they get.
How to Get a Federal Student Loan?
Fill out a free application form for Federal Student Aid;

Review your aid offer.
What are private student loans?
Private educational loans are financial options offered by banks or other traditional lenders. These cash advances are similar to personal loans and were created to help students cover their tuition costs or any associated costs. You can get the amount you need to cover your tuition, book costs, accommodation, and more. However, you need to meet all the eligibility criteria the lender set, including the income qualification. Thus, it may be more challenging to get a private student loan compared to a federal one. Also, private lenders always check your credit background through major credit bureaus, so you should have at least a good credit score to get it. Otherwise, you may face high interest rates or be rejected for a loan.
Federal loans vs. Private loans
Federal student loans are typically better in terms of the conditions they offer. Thus, most federal student loans come with low and fixed interest rates and don?t require you to start repaying them until you leave college. Moreover, students who can prove they have a financial need may count on governmental financial support. Thus, the government may pay your loan interest for you while you?re in school and six months after you leave it. Federal student loans are also more flexible and have various options for people who face difficulties with making their payments.