The silent film industry started in Long Beach in the 1900's.

Long Beach offered an ideal setting for the motion picture industry.  Many silent stars and directors began their careers at Balboa Studios which was located at Sixth Street and Alamitos Avenue in Long Beach.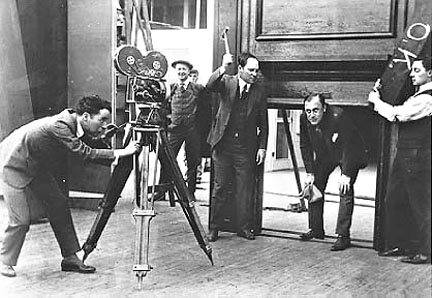 Left to right:   Charlie Chaplin at camera; Lou Anger, manager for Arbuckle; H.M. Horkheimer; and Buster Keaton.  Buster Keaton and Fatty Arbuckle produced 5 movies at Balboa Studios in Long Beach, CA, while Chaplin visited the Studios on three separate occasions.